Patient Engagement
Automated, AI-enhanced patient interaction to ensure adherence to care plan.
Expand provider load per patient to expand coverage per eligible provider

Support for a variety of media, e.g., video, text, mobile, wearables, IVR

Patient takes greater ownership of care plan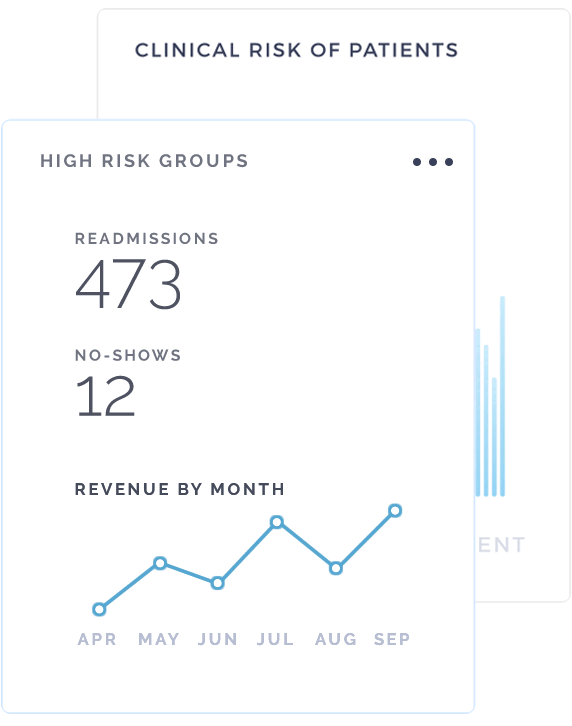 Engage patients with our 24/7, AI-based, bi-directional communication platform
Help patients get what they need, when they need it. Achieve high levels of patient engagement with our fully-automated and highly-personalized 24/7 patient service platform.
CareSkore's enhanced patient engagement tightens connections with providers to reduce both clinical and financial risk.
Example Use Cases

Automatically dispatch Uber ride for patients over a certain risk threshold for no-show/cancellation.

Automatically send reminders to patients to take medication.

Leverage AI to conduct simple assessment updates remotely.