Chronic Care Management
Identify patients eligible for CCM and complex CCM while optimizing care plans and automating patient engagement
Predict patient eligibility for CCM or complex CCM

ID gaps in care plans

Automate workflows in patient care

Dynamically engage patients with Al-augmented platform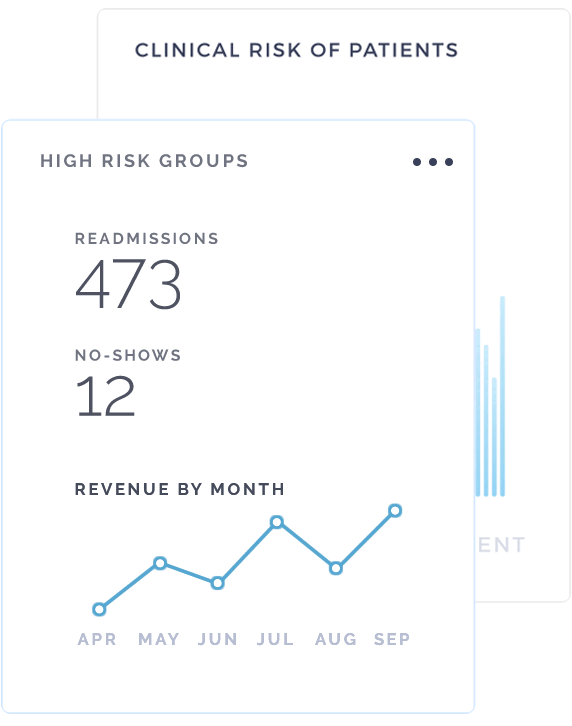 Better manage patients with 2+ chronic diseases while maximizing reimbursements
With over 2/3 of the US population suffering from 2 or more chronic conditions, CCM is becoming more and more prevalent.
CareSkore's CCM support simplifies qualification, care plan development, workflows, and patient engagement.
Example Use Cases

Identify CCM-eligible patients early to reduce readmission risk.

Develop care plans that reflect best-practices.

Engage CCM patients for better outcomes while reducing per-provider patient loads.
CCM Revenue Calculator based on 2017 CCM Changes
Chronic Care Management Calculator
Number of Medicare Patients:
Medicare patients with 2 or more chronic conditions:
% of complex CCM patients:
Select your location:
Monthly time spent for Complex CCM Patients (in Minutes)
Monthly time spent for Non Complex CCM Patients (in Minutes)
Total CCM Revenue (Monthly):
Total CCM Revenue (Annual):
Estimate the potential revenue that any hospital can make by providing Chronic Care Management (CCM) to at-risk patients