Risk Stratification
Multi-point per-patient risk scoring to improve care and financial performance
Risk scoring across a number of factors

Real-time updates to patient records

Enhanced insights and patient records with external data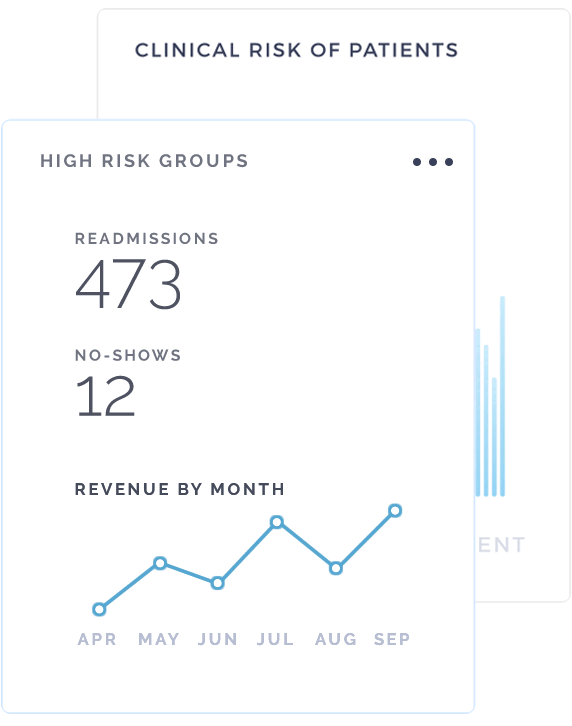 39 million patient records, 4.3 billion data points analyzed.
CareSkore aggregates and normalizes patient data, both internal clinical and external, through machine learning to get a 360° view of all your patients.
CareSkore makes per-patient predictions, understanding risk profiles of your patient population and providing the leading factors for each risk.
Focus on clinical data

Leverage internal and external data to enhance patient profiles

Advanced machine-learning-based real-time analytics
Example Risk Factors

Readmission

Cancellation/no-shows

Drug adherence

Length of stay

Mortality